Australia's Original TV Cover Since 2010
Since 2010 we have been protecting televisions in Australia, and all around the world.
Whether you decide to put a television on a patio, an outdoor deck or by the pool, an outdoor television cover provides all season protection for your valuable flat panel TV.
Enjoy the outdoors all year round knowing that your TV is protected against dust, insects, UV Rays, ice and condensation with a television cover. 
Television covers are ideal for holiday homes, especially near the beach, so you can protect your television from the salt air when not in use.
Protect your television to ensure your equipment is ready to use at any time - in winter or summer!
Buy Now!
End of Year Sale
Prepare to wrap up the year in epic fashion with our End of Year Sale!
Enter code SALE50 at checkout or click here for it to be automatically applied.
Your Foxtel device is tired of going commando, so give it the cover it deserves.
Go Green with our Green TV Covers (disclaimer, they aren't eco-green, just the colour green).
Plus, we've got other accessories that even your pet rock will envy.
Get your game face on and snag half price charging cables, HDMI cables and other awesome accessories.
Shop Sale Items

Summer Discount
As 2024 approaches, it's time to surf the wave of savings.
Use code the HIGH5 for a 5% discount on anything in our store, and you'll have extra dough to scoop up an ice cream cone as big as your dreams!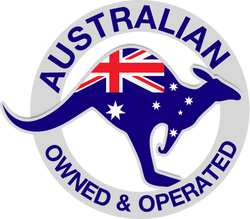 Australian Owned
We are proud to declare that our company is certified as
Australian-owned, reflecting our commitment to supporting local
businesses and communities.
Our dedication to the Australian identity is at the core of our operations.